Date 12:30 pm ET April 20 2022
Two Posters Featuring NSDF Services Accepted at HPDC 2022
Two posters by NSDF members:
Paula Olaya (UTK)
Jakob Luettgau (UTK)
Naweiluo Zhou (UTK),
Giorgio Scorzelli (UofUtah)
Jay Lofstead (SandiaLab)
Valerio Pascucci (UofUtah)
Michela Taufer (UTK)
featuring new NSDF services were accepted by the 2022 ACM International Symposium on High-Performance Parallel and Distributed Computing (HPDC).
The new open-source services are:
NSDF-Cloud: Enabling Ad-Hoc Compute Clusters Across Academic and Commercial Clouds
NSDF-FUSE: A Testbed for Studying Object Storage via FUSE File Systems
The gallery of the posters and their 2-page extended abstract are below.
Join us at HPDC to speak about these and other NSDF services.
NSDF-FUSE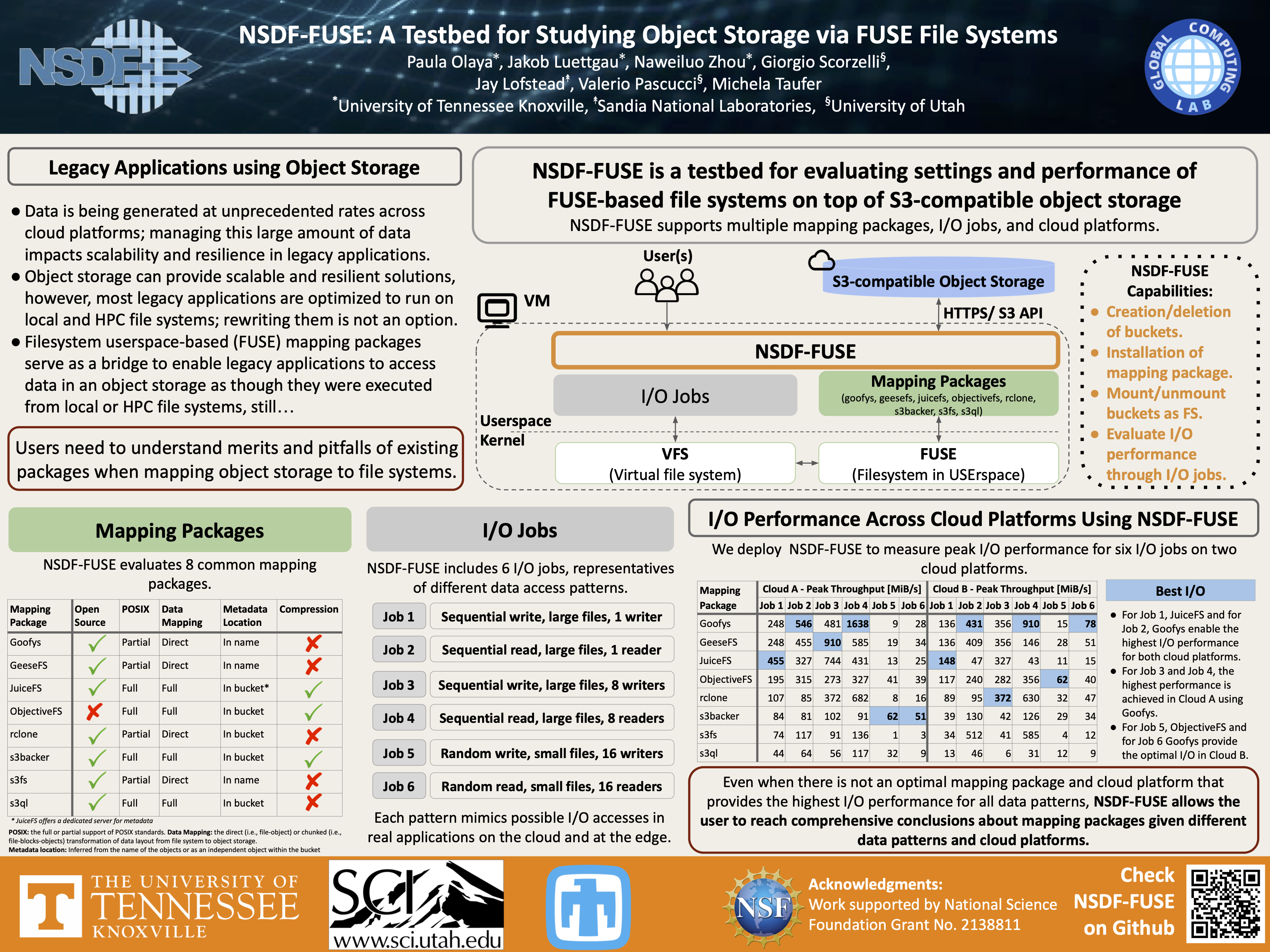 NSDF-Cloud